If You're Frustrated With Your Forex Trading...
Then This Powerful Strategy Will Have You Making Money In Just A Few Days...
Dear Frustrated Trader:

Give me the next 67 seconds and I will prove to you that I can turn your trading around in just the next few days...
I am very confident in saying that you are probably one of the following types of traders...
a) You've tried a number of strategies but they never quite seem to work as well as you expected them to - but you feel close to success?

b) You work full-time, and know that if you just had more time to learn a good strategy and trade it, you would really be on your way to consistent profits?

c) You have realised that trading is not quite as easy as finding a 'robot' or 'automated' system - but you've not been able to find a trading strategy that you are really confident in?
Whichever of the above trader types that you feel closest to I know exactly what you're going through.
I am personally going to guide you from where you are now to where you want to be with your trading. But...
I have been exactly where you are now.
I remember the feelings of hope and euphoria when I first discovered Forex, realizing it was my route to a better life, and then having my dreams smashed like a wooden ship on rocks during a stormy night.
My hopes and dreams of quitting my job within a week, and trading Forex full-time, were ripped apart when I realized that the "guaranteed profit" systems I was buying were anything but guaranteed!
It looked so easy when others were showing trades they had taken with their systems - but when I tried it myself I ended up taking losing trade after losing trade.
But then one day I suddenly figured out what I was doing wrong and...
Within a few days I was starting to make some progress (and profits!)... yes, you heard me right, I said days - not years or months or even weeks - but days!
Okay, I wasn't making hundreds of dollars a day, or even enough to quit my job (yet!) - but constantly losing money in my trading was a thing of the past.
I no longer sat in front of the computer, pulling my hair out in frustration, because I would see others having success while I sat there losing money day after day.
Gone were the days where I knew that if I didn't have to go to work every day I could trade successfully full-time. Instead...
I was actually shocked at how quickly and easily I had managed to turn my trading around!
Not only was I finally having the success that I knew I deserved - but I was really enjoying trading.
I used to enjoy trading when I first started out. But, as system after system failed me and all I came to expect was losses, my initial enjoyment with trading soon turned to real frustration and even anger.
But those days are long gone and I find trading truly enjoyable because...
I am extremely confident in my trading now.
I have a rock-solid, unwavering confidence before I pull the trigger and take a trade.
I don't hesitate. I don't second-guess myself. I don't worry about making the "wrong" decision.
Okay, so you've heard enough of my life-story and you want to know how I did it, well...
The first thing that happened was that I realised that all the websites offering "huge instant profits" just by "pushing a button" were just hype.
In fact, they were not just hype, they were straight up dishonest!
I looked back at all these websites... "automated systems"... "signals"... "robots"... "secret indicators"... the list was endless!!
They all had one thing in common: they promised me untold wealth and riches without me having to put in any effort.
But I finally realised, after a lot of pain and frustration, that all these websites were just smoke and mirrors and they just wanted to sell me something so that they could line their own greedy pockets.
I had to admit to myself that I had been a fooled by these rogues - but I wanted to become a successful trader so badly that I just never saw it.
I'd had enough! It was at this point that I knew deep down in my gut that there was no such thing as a free lunch.
I finally accepted that if I was going to become a successful trader then I had to do a little work for myself and couldn't just expect it to be handed to me on a plate.
I decided I was going to figure it out myself.
I knew that with all my time trying and trading various systems, methods and strategies I already had what I needed.
So I started going through everything that I had learned about the markets so far - I was throwing away anything that didn't work and kept everything that did. In the end...
The end result is a set of 5 super-simple trading rules that, when combined together, become a POWERFUL trading strategy with a win-rate so high that it's off the charts!
Does this sound too good to be true and unrealistic? Well read on and I'll show you not only is it quite realistic... but it's almost a nailed-on certainty!
The strategy that I have been using to make consistent profits from Forex is called Price Action 5™...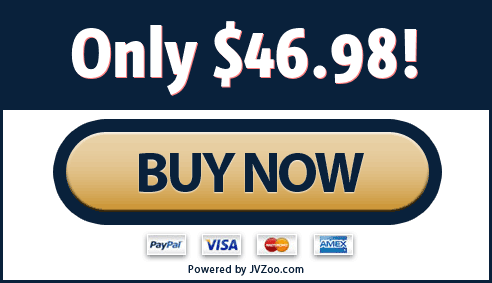 I have broken down my strategy into a simple, step-by-step and easy-to-follow eBook that you can get right now and start turning your trading around within hours!
I have written this eBook for YOU - the aspiring trader who has a day job, is fed-up with all the over-hype and false promises, and is finally ready to learn a strategy that can be traded in your spare time - and you will enjoy trading it too!
Price Action 5™ is the trading strategy that is going to finally take your trading to where you know it should be - consistent, profitable, easy and requiring very little time or effort.
Now I'm not going to lie to you and say that all you have to do is click your mouse button and the money will come pouring into your trading account - profitable trading doesn't work that way.
This is...
I do not claim that you can quit your job next week with this strategy.
But I DO claim that this is probably the closest thing you will ever get to being able to quit your job and trade full-time... but only if you take it seriously and don't expect it to happen overnight.
I also want to make another claim here - and this is a claim I stand by 100%!...
You're probably wondering how you can trade only a few minutes a day and make consistent profits.
Well, before I tell you that, I have to bust a vicious trading myth...
Traders somehow get into their heads that the "best" way to make money trading is to daytrade. This is totally, utterly and absolutely false - and I'll prove it to you!
When you trade intraday there are many, many factors running against you that make trading lower timeframes harder to trade... there is more "noise" on lower time frames... news-spikes can take you out of trades... brokers can run your stops... the list goes on!
Trading higher time frames is easier and more profitable...
This is why Price Action 5™ uses higher timeframes - it makes us more money!
But trading higher timeframes is just a very small part of what makes Price Action 5™ such a simple and hugely profitable strategy.
Price Action 5™ has five rules that we follow before we take a trade.
By using these five rules we increase the probability of any trade working out for us to the point where our win-ratio is insane!
I'm not blowing-smoke or over-hyping this strategy at all when I say that - it's the honest truth. Once you understand the strategy and gain a little experience with it YOU will be hitting the same numbers too!
You will also discover that the trades you take with Price Action 5™ will reach some crazy Reward-to-Risk ratios.
It's time to really get serious now and so I'm going to ask you some questions...
How long have you been trying to make money trading Forex?

How many strategies have you tried?

How many more disappointments can you deal with?
What would you think if I told you that you are closer to success in your trading than you could ever imagine? Remember...
I've been sucked into the Forex washing machine and spat out the other side.
I know what it's like to have losing trade after losing trade.
In the past when I found new trading systems and would start trading them with excitement and enthusiasm - only to find they didn't perform as promised.
In the past I have lost confidence in ever finding a method of trading Forex that wouldn't disappoint me. But I kept coming back to try again because I knew deep down that there was something I was missing.
I ended up having to create my own method, but my search was over, andPrice Action 5™ is the hugely successful result of my blood, sweat and tears.
And it's not just me that is using Price Action 5™ to beat Forex... I setup a form on this website so that clients who purchased Price Action 5™ could let me know how they were doing...
Here are just five of the latest submissions I have received from happy traders in the last two days:
I am offering Price Action 5™ to YOU because I know the frustrations of trading when you're not making consistent profits.
I remember the pain of trying to figure out why others were doing so well... while I took poor trades and missed out on great trades.
But my negative feelings towards Forex are a thing of the past...
This is your call-to-action... This is the critical point in your trading career where you continue what your doing and hope that you will someday start making money... or you decide that you want a proven strategy that can make substantial profits consistently and within a few days.
The Price Action 5™ strategy is unlike anything you have ever seen before. I provide a total framework that removes 95% of the decision making out of your trading.
Price Action 5™ is available for instant download.
In the next few minutes you can be learning one of the simplest and most profitable trading strategies ever created (I know what I'm talking about here - I've seen and traded pretty much every strategy and system out there!).
---
There are no refunds and all sales are final!
Just to be absolutely clear...
We made the price this low so that this becomes a no brainer decision for you.
There are no refunds and all sales are final. If you are unsure, please do not proceed.

Although this is almost surely the best decision you can make in the trading world, think carefully.

We will not entertain any refund request for any reason.
---
Your Questions Answered...
Is Price Action 5™ Just Another Re-hashed Forex Product?
Price Action 5™ is a totally unique Forex trading strategy I created myself. I wrote the entire eBook myself (every single word of it) after finally figuring out how to trade profitably spending only a short time in front of the screen - while I still worked my day job.
Is Price Action 5™ A System?
Price Action 5™ is not a system that "tells" you when to buy and sell. Nor is it a set-and-forget type system. In Price Action 5™ I detail and walk you through a simple but powerful set of rules based on fundamental market principles. These rules make up the Price Action 5™ strategy and if followed by you will place you firmly on the road to consistently profitable trading.
Will Price Action 5™ Stop Working In The Future?
The principles that Price Action 5™ is based on are fundamental to the Forex market (and any market). As long as there are traders buying and selling then Price Action 5™ will continue to profit.
Will I Need To Buy Any Additional Software Or Services When I Order Price Action 5™?
No. Price Action 5™ is a self-contained eBook and everything you need to know is in there. The Price Action 5™ strategy only requires the most basic of charting packages. All you need is MT4 on your computer.

This is offered by almost every Forex broker for FREE. And if your Broker charges you for the use of their MT4, please fire the Broker.
How Do I Get Access To Price Action 5™?
After ordering through the secure order page you will be taken to a page where you will be able to download Price Action 5™ right away.
Do You Provide Support?
I have taken great care to explain Price Action 5™ as clearly as I can. The Price Action 5™ strategy is very simple to trade and requires no previous knowledge. If however you do have questions then I will answer them as best I can.
---
I'm not interested in making money from selling this eBook if it does not help you become a better trader.
The main thing for me... the main thing that drives me is to I help people get past the pain of unprofitable trading and straight to easy days of effortless profits.
I have gone through that pain and I am now in position to help MANY traders do that!
I've put a low price on this eBook because I want to filter out those who are not serious about finally beating the Forex market (or ANY market when you follow the 5 Rules!)
The intelligent traders out there will realise that it makes sense to pay for good information - but the really intelligent traders realise that it would be crazy not to pay for great information.
I'm not going to "beat-around-the-bush" - I'll simply tell you how ridiculously low the price is...
I'm offering Price Action 5™ to you for for the insanely low price of $47.
For the information you get in Price Action 5™ this is an absolute bargain of a lifetime
- the first few chapters are worth this alone!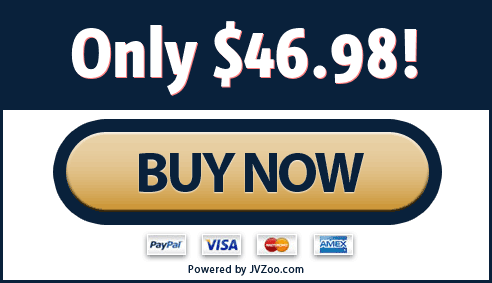 For these privileged few who get Price Action 5™ for this knock-down price you have to promise me that you are going to tell me what you think of it.
I want to know your trading story and your success when you start trading with Price Action 5™.

Will you do that?
I have so much confidence in your success with Price Action 5! I know that as long as you apply the rules you will become a successful trader. This strategy is time tested and proven in all market conditions.
It's crunch time...
This is your point-of-no-return where you get serious and make a promise to yourself. Promise yourself that you are ready to forget your previous amateur trading attempts and are now ready to grab this professional, once-in-a-lifetime trading opportunity that is being presented to you.
You do not want to look back on this, long after you have given up trying to trade, and wonder what you missed out on!
This IS Your Time to Shine.
Master the strategy.
And you will be on a different financial journey.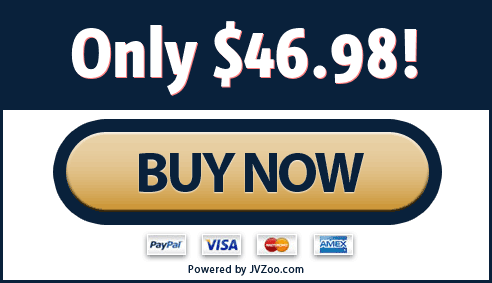 Trading foreign exchange on margin carries a high level of risk, and may not be suitable for everyone. Past performance is not indicative of future results. The high degree of leverage can work against you as well as for you. Before getting involved in foreign exchange you should carefully consider your personal venture objectives, level of experience, and risk appetite.
The possibility exists that you could sustain a loss of some or all of your initial deposit and therefore you should not place funds that you cannot afford to lose. You should be aware of all the risks associated with foreign exchange trading, and seek advice from an independent financial advisor if you have any doubts. The information contained in this web page does not constitute financial advice or a solicitation to buy or sell any Forex contract or securities of any type.

PriceAction5.com will not accept liability for any loss or damage, including without limitation any loss of profit, which may arise directly or indirectly from use of or reliance on such information.Past results as represented in these testimonials are not necessarily indicative of future results or success. Testimonials may not be representative of all reasonably comparable clients. Forex trading involves significant risk of loss and may not be suitable for all investors.

PriceAction5.com makes no claim or representation regarding, and accepts no responsibility for, the quality, content, nature or reliability of third-party websites. PriceAction5.com do not endorse nor do we promote the activity of MyFxbook Ltd. Any statements regarding income, whether expressed or implied, do NOT represent a guarantee. No representation is being made that any account will or is likely to achieve profits or losses similar to those shown. PriceAction5.com will not accept liability for any loss or damage, including without limitation to any loss of profit, which may arise directly or indirectly from use of or reliance on such information.